Sep

02
Tags
Related Posts
Share This
All Your Schiit In One Place
Schiit has already launched a number of new products this year, so when I learned about another Schiit Show being held again in Marina Del Ray, I figured they had something big up their sleeve. Instead of several new launches as per last year's show, this time it was just one: the Jotunheim – the Land of the Giants in Norse mythology.
Schiit has always resisted combining a DAC and headphone amp into a single box for several reasons. Obsolescence is a major one, as DAC technology improves much faster than amp technology, and if everything is in one box and you want to upgrade the DAC, you have to replace everything. A typical DAC/headphone amp is either primarily a DAC with a basic chip-amp and a volume knob tossed in, or primarily an amp with a poorly isolated, mediocre DAC board, and I think Schiit's main point of contention was they didn't want to compromise on either.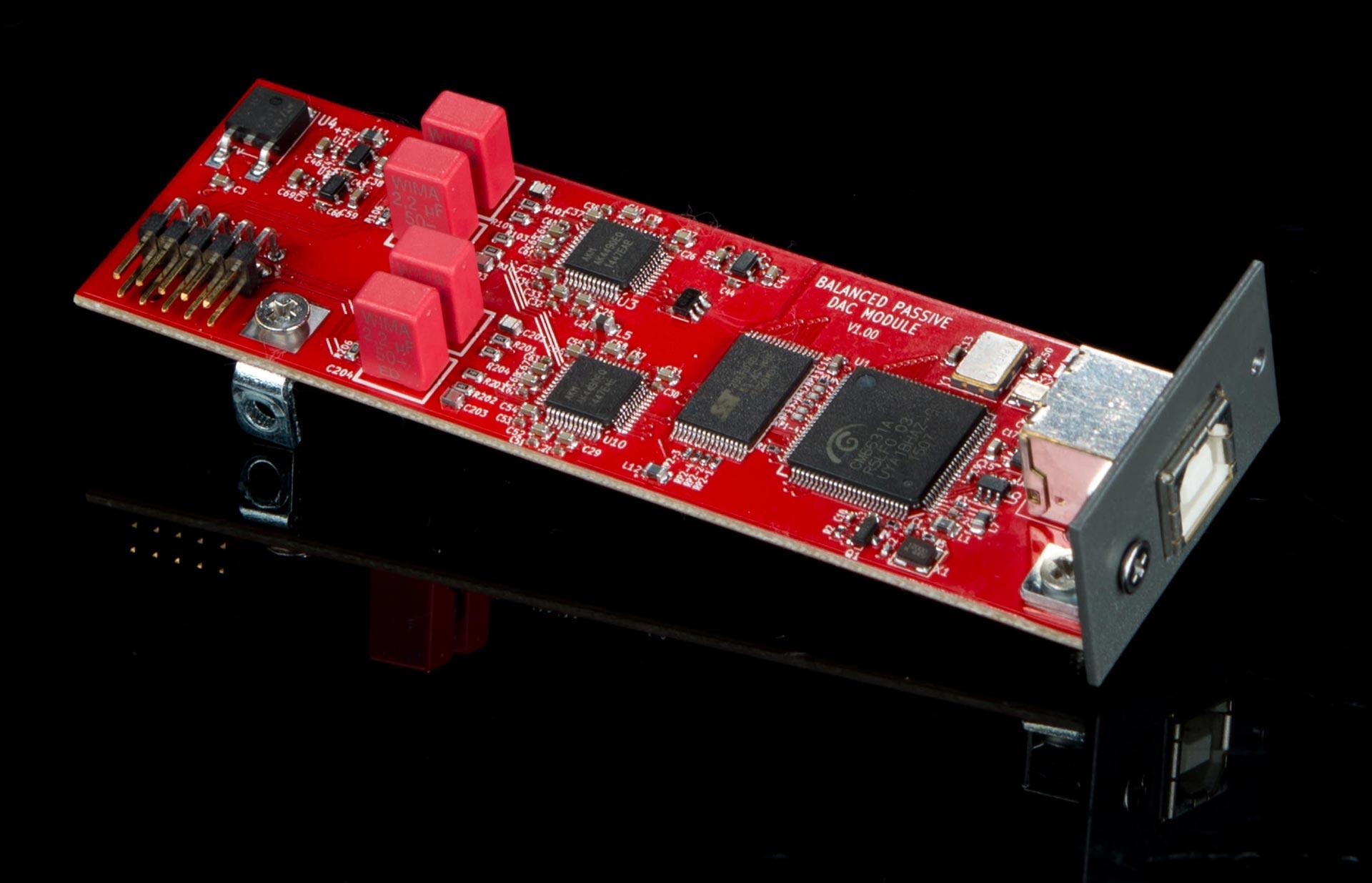 Schiit first solved the problem of obsolescence with a modular add-on bay; the dual AKM4490 balanced USB DAC board of today can easily be replaced with a future DAC board of tomorrow, and if your proclivities lean more analog, you can opt instead for the moving magnet phono input board. As to the second problem of compromised performance by sticking a DAC and amp in the same box, Schiit went to great lengths to isolate the two sections and keep digital noise away from the amp. They also designed a brand new, fully discrete, balanced circuit topology they are calling "Schiit Pivot Point," which is capable of kicking out 5W into 32 Ohms via the four-pin balanced headphone output, or 1.5W via the standard headphone jack. This ain't no chip-amp. In fact, Jotunheim's amp section has the best measured performance of any Schiit amp to date, despite the modest $399 price (plus $100 for either the DAC or phono board).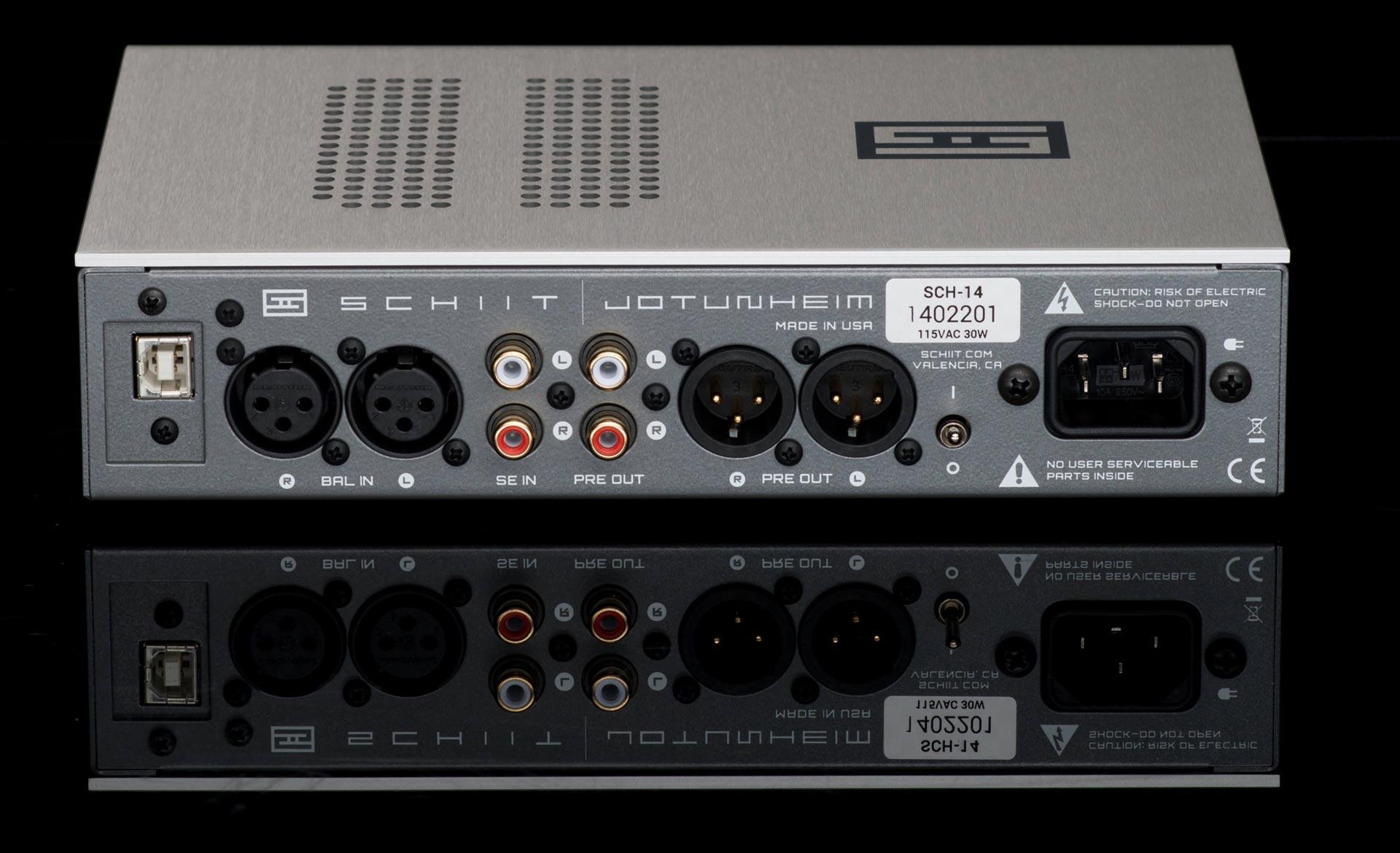 On the back panel you'll find balanced and single-ended ins and outs, with the later providing a great way to control active studio monitors on a desk, which very often have balanced only inputs. Unlike some rivals, the DAC is USB only – no optical or coaxial S/Pdif – but on the desktop this is unlikely to matter, and eliminating those inputs and the required digital receiver circuitry helps to control costs.
If you regularly find yourself listening to headphones or powered speakers at your desk and you want a one stop shop to handle your music, Jotunheim is your huckleberry.